PAN-PAN: Blog Post #5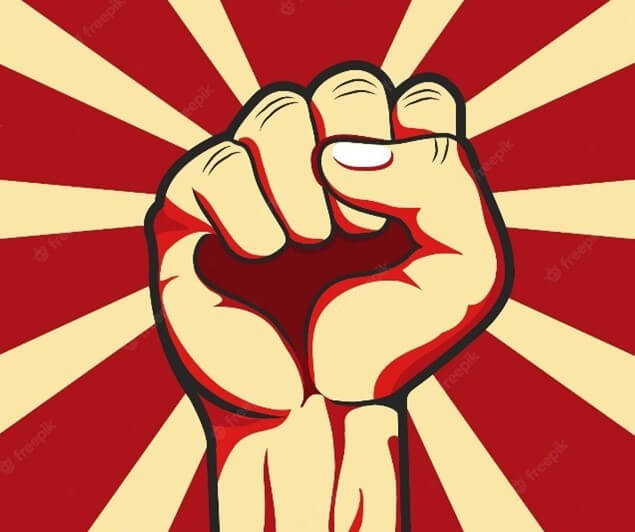 Aviation's Best Marketing Campaigns: Lessons for Success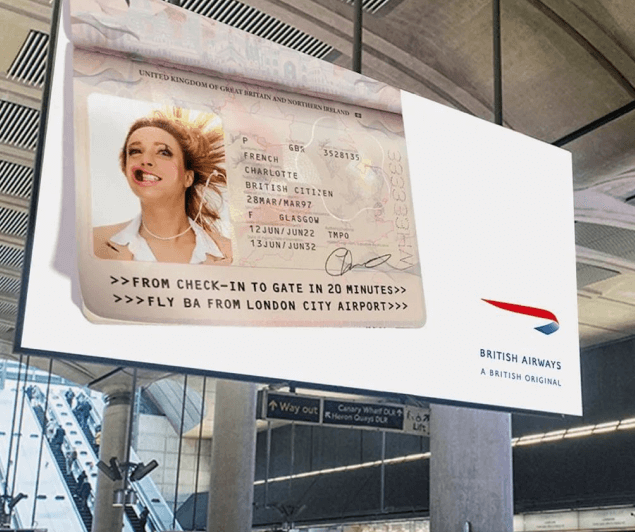 In the post-pandemic era, the aviation industry is finding it harder than ever to attract and retain new travelers due to increased competition and public pressure over climate change. As a creative agency with a track record of successful projects for some big players in the field, we understand the power of airline marketing and know how to use it effectively.
Ready for some insights?
In this blog post, we'll look at the different marketing approaches that forward-thinking airlines have adopted to gain a competitive edge. Over the past year we've seen a number of great campaigns, so let's take a look at our top 5 and find out what makes them stand out.
1. Virgin Atlantic & American Aviation Gin Collab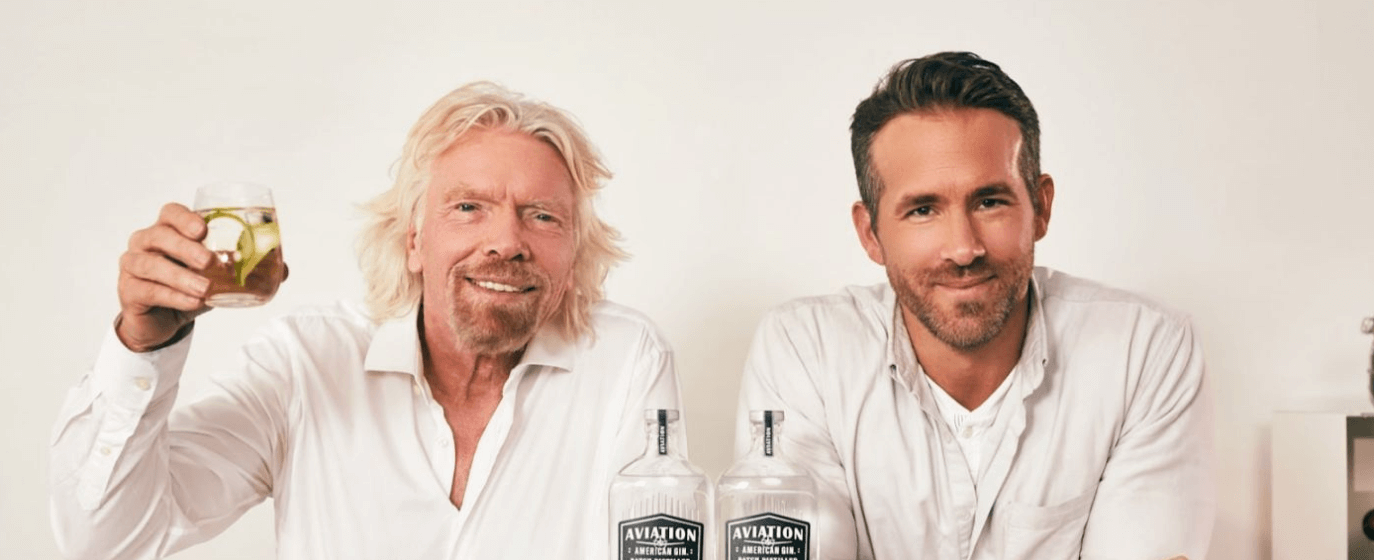 How do you tell the story of the brands you work with? Whether it's humor or another emotion, storytelling is key for building brand loyalty.
Virgin Atlantic President, Richard Branson, and a Hollywood actor and Founder of American Aviation Gin, Ryan Reynolds, sat down in front of the camera to discuss their new partnership. Both entrepreneurs are known for their great sense of humor, so it was only natural for them to be the stars of the ad.
The famous video came out in 2020, when Virgin Atlantic became the first airline to serve American Aviation Gin on their flights. Fast forward two years, and they released an update video, keeping the narrative alive and people intrigued. The airlines' receptiveness to cultural trends and celebrity endorsements gained great traction on all media channels, turning this quirky gin campaign into a $610M deal.
2. Ryanair on TikTok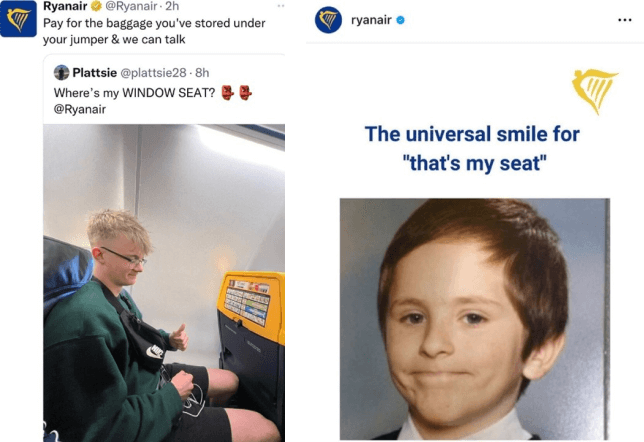 Does marketing have to be serious to be effective? According to Ryanair, not at all! Lately, this airline has been ruling the youth-focused social network TikTok with their painfully relatable memes. The style of the content and the tone have led them to become the biggest airline brand on the platform.
What sets Ryanair apart is not being afraid to use humor, even when it's directed at you. This is also known as the 'pratfall effect', which is when someone becomes more likeable and relatable after making a small mistake or showing vulnerability in a non-serious context.
Not only do these memes make millions of people laugh, but they also shine a light on the brand's personality. In today's digital age, where authenticity is key, it's refreshing to see Ryanair create a strong connection with its customers in such a fun yet genuine way.
3. British Airways' uncommon win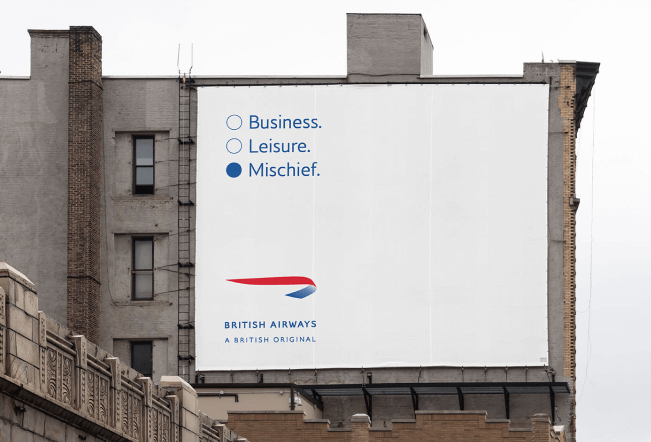 British Airways is known for great ads, but their latest campaign "A British Original" was a hit like no other. It received a lot of earned media coverage and even won an award at the Cannes Lion Awards for Outdoor advertising.
Perfectly timed with the post-pandemic holiday boom, British Airways' new brand positioning, A British Original, is intended to shift the focus from planes to people. The campaign consists of 500 individual print, digital, and outdoor executions, along with 32 short films mimicking immigration forms.
All of these copy-driven pieces were centered around the common question you get asked when arriving at a new destination: 'What is the purpose of your visit?'. Apart from the standard 'business or leisure' boxes, the campaign offered a series of more human reasons — 'because this weather sucks', 'to feed the social feed', 'leisurely business', and many, many others. This relatability aspect not only resulted in thousands of interactions but also led to an enormous growth in social media following.
4. Turkish Airlines uniting football legends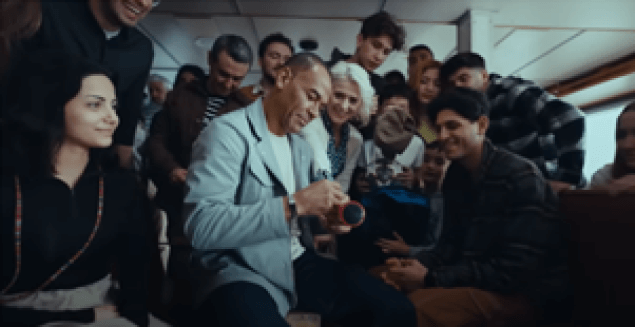 When football fans from all over the world were counting down to the grand İstanbul final, Turkish Airlines, the first airline to become the official sponsor of the UEFA Champions League, released a powerful video ad.
'Football is more than a game, Istanbul is more than a final', we see the line appear on the screen as two iconic football players Steven Gerrard and Cafu explore the city. The 71-second ad goes beyond simply promoting the football match – it tells the story of the unifying power football provides and how this can be used to connect the world.
The ad was extremely relevant at the time and had a personal touch to it with both players having competed in the final on opposing teams, which made it a success. As people around the globe buzzed about the event, this brand seized the opportunity to add extra excitement, highlighting its history.
5. Emirates' Christmas miracle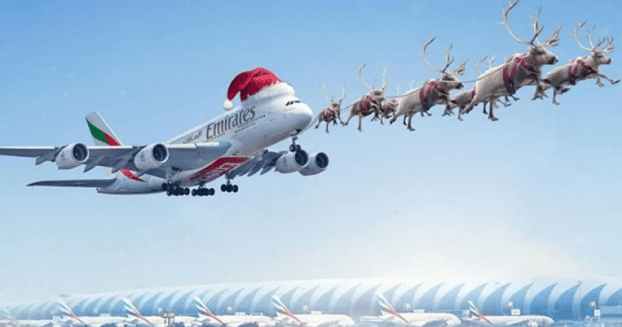 Christmas is a big time for advertising, yet it's also a time when even the most imaginative campaigns can get lost in the crowd. So how did Emirates manage to succeed last holiday season?
Their festive video of an Emirates Airbus A380 taking off took Instagram by storm. Using visual effects, a giant Santa hat was placed on the aircraft and eight reindeer 'dragged' the plane along the runway and into the sky. The video received well over a million views on the first day alone.
Even though today we have the luxury of AI tools that empower us to bring any idea to life, people didn't care how the video was made — they just enjoyed the magic. Posting the video on Christmas Eve, in a Reel format, was genius too, as timing and convenience are everything when it comes to audience engagement.
Lead the market, don't mislead the audience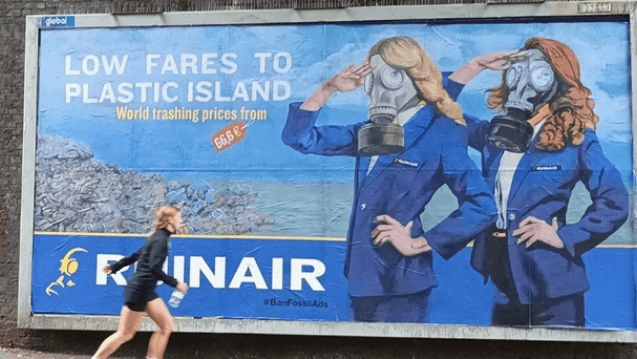 So, now that we explored some of the most effective marketing strategies, it might seem that as long as you maintain a visible presence in the public eye, your brand will shine in all the brightest colours. Unfortunately, it's not quite that simple…
Given the market conditions, there are some complexities that make introducing new ideas or products, including marketing campaigns, a rather large challenge. For example, how vulnerable airlines are to political, economic, geosocial, and climate factors.
In September 2022, environmental activists took over billboards across Europe in protest against air travel advertisements. Following that, the UK advertising watchdog banned a campaign by Lufthansa that claimed its environmental efforts were protecting the planet. A similar situation unfolded with the national carrier of the United Arab Emirates (UAE), as their extensive marketing strategy included not only the sponsorship of Premier League football club, Manchester City, but also social media ads promoting their eco-friendly profile. The Dutch airline KLM also had to withdraw an ad campaign urging customers to 'Fly Responsibly' after facing accusations of greenwashing from the law firm 'Client Earth'.
What did we learn?
While producing creative marketing campaigns seems all like fun and games, you must be careful not to cross any lines or waste money on practices that no longer work. It's always better to start with a list of the best approaches, taken from the 5 example campaigns we've discussed:
Co-branding & partnerships
Partner with other brands to offer additional perks and benefits to customers.
Storytelling
There's nothing more powerful than a great story, one that touches upon an emotion and compels people to take action.
Social media marketing
Extend the reach to showcase a brand's values.
Sponsorship & event marketing
Make sure to be active outside the industry bubble.
Keeping an eye on competitors
Any marketing strategy should include your market position in contrast to your competitors. Learning from others' experiences will lead you in the right direction.