PAN-PAN: Blog Post #4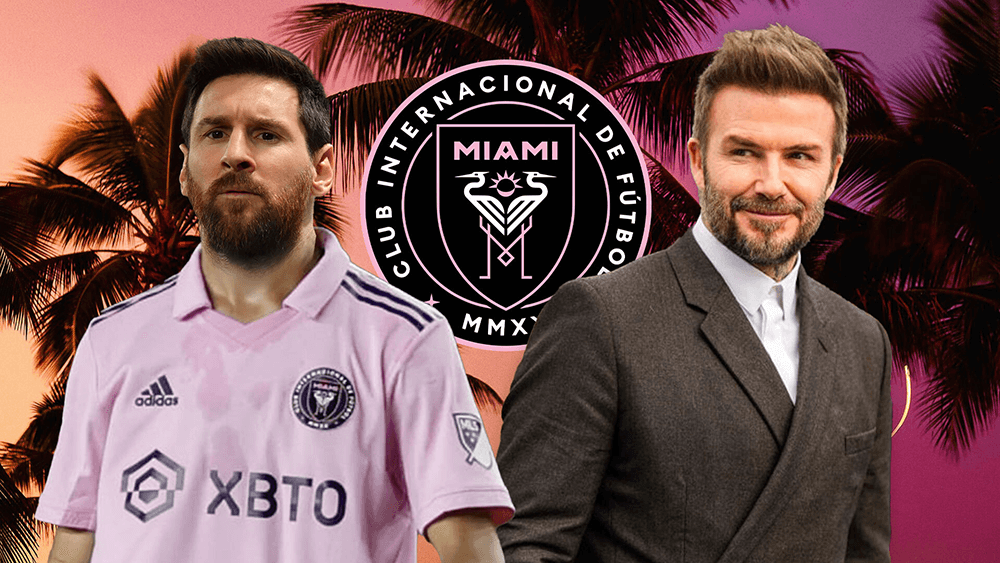 Football clubs & celebrity ownership — harnessing the power of personal brand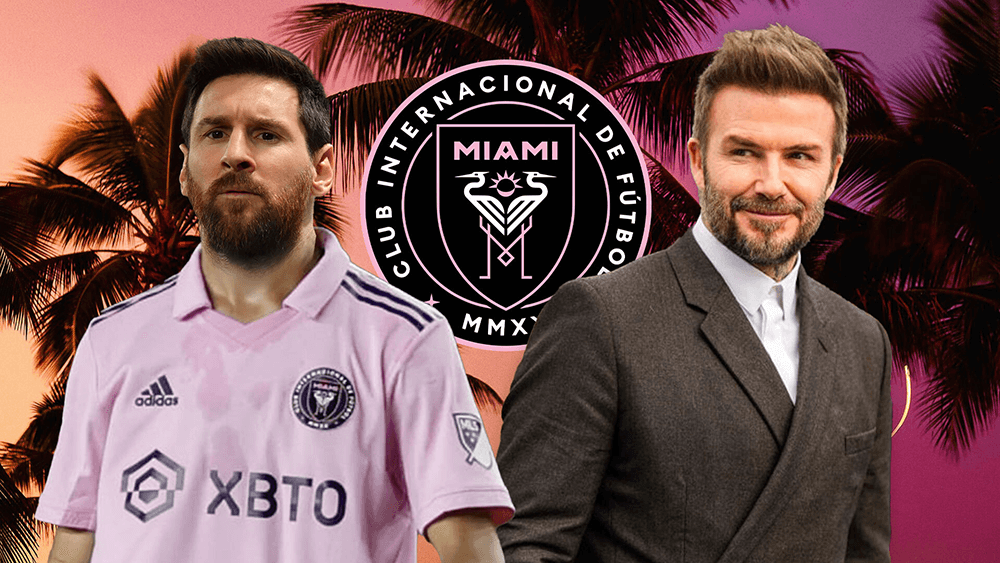 With the European football season on its annual summer break, it's the perfect time to reflect upon some key developments within the sport that concern the ownership and investment in football clubs around the world.
It's an exciting time right now as big names in sports and entertainment are coming into the fold to break big corporate conventions, harness the power of the personal brand, and drive positive social change.
Here's to the football revolution!
The state of play ― football ownership
Over the past 25 years, the global sports industry has received exponential interest from high-profile personalities wishing to invest in or acquire sports teams. These projects have usually taken place at the very highest level of elite sports, where eye-watering investments have been required by ultra-high-net-worth individuals and business groups to finance the deals. Often led by senior businesspeople who are out of the day-to-day public spotlight, these transactions have been fueled by the appetite to generate revenue, attract significant sponsorships, and with a view to selling the club at some point in the future for a lucrative profit.
More recently, there has been a growing trend in more celebrity-focused investment, where globally recognized household names have started to invest and acquire sports teams at different levels. This phenomenon has naturally attracted heightened media and public interest due to the profiles of the famous owners and shareholders themselves. And while profitability is no doubt still high on the agenda, a new wave of celebrity owners are using their personal brands, the power of social media, and the opportunity to positively impact communities as tools for awareness and growth.
A background to the 'new normal'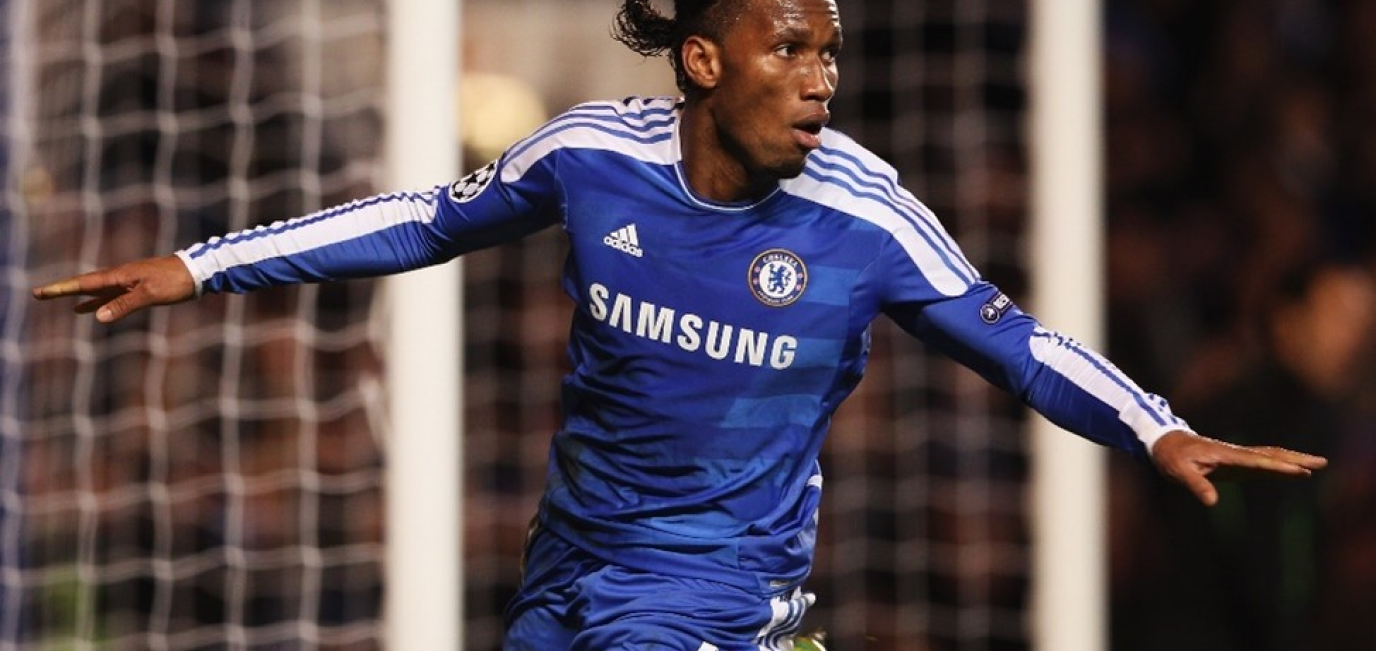 Didier Drogba was a key signing for manager Jose Mourinho under Abramovich
Way back in 2003, Roman Abramovic was the catalyst for a movement within elite-level club football that saw the outright purchase and transformation of football clubs overnight. Chelsea Football Club enjoyed the most successful period in its history after being acquired by the Russian oligarch and it was the first time such accelerated wealth came into a single club, transforming their financial spending power in an instant. This allowed the club to deliver an array of marquee signings over the course of two decades, winning 18 major trophies in the process. Abramovic was eventually forced to sell the club in 2022 (as a result of sanctions connected to Russia's war in Ukraine), but with American businessman Todd Boehly and Clearlake Capital at the forefront of a reported $4 billion deal, the club will never see financial hard times again.
Since Abramovic, similar ownership models have followed in English football with varying degrees of success and popularity. From the USA, we saw the Glazer family (owners of the NFL's Tampa Bay Buccaneers) purchase Manchester United back in 2005. After some initial success, their stewardship has become deeply unpopular amongst a fanbase who have accused the owners of putting their own financial motives ahead of the club, transferring the debt used to purchase the club directly onto the club itself. The Glazers are now in a position where the fans are continually protesting for them to leave.
Liverpool FC was also acquired by a US investor, Fenway Sports Group (owners of MLB's Boston Red Sox), in 2010 for $300m, and the club have since won the UEFA Champions League in 2019. Although a planned stadium renovation has since failed, the fan's affinity for the owners has been born out of running the club 'the right way', and bringing in Jurgen Klopp as manager, transforming the club's fortunes both in the transfer market and out on the pitch itself.
Middle eastern interest

Cristiano Ronaldo recently moved to play in Saudi Arabia with Al-Nassr
More recently, significant investment in European football has come from the middle east with mixed reactions and skepticism. Clubs that were being bought out by billionaires and huge investment groups were already attracting a stigma for being unsustainable, reckless, and responsible for widening the advantage they already had over their smaller counterparts. UEFA's Financial Fair Play (FFP) was brought in in 2011 to try to control lavish free spending by owners with almost limitless funds, but with many loopholes, it has been reported in multiple cases that key rules can and have been circumnavigated. Additionally, many fans accuse state-backed wealth and investment in high-profile European clubs as a form of 'sports-washing' by middle eastern entities looking to improve their public image or divert attention from other controversial or negative aspects of their culture. This usually involves investing significant financial resources in sports, primarily for the purpose of gaining positive publicity and deflecting attention from other issues, such as human rights abuses, political repression, or corruption.
Qatari Sports Investments' purchase of Paris St. Germain (PSG) was steeped in scandal as it coincided with France's vote for Qatar to host the 2022 World Cup. Deals with Qatari broadcaster, beIn Sports have also been repeatedly questioned over conflicts of interest, with the chairman at the helm of both the football club and the broadcaster.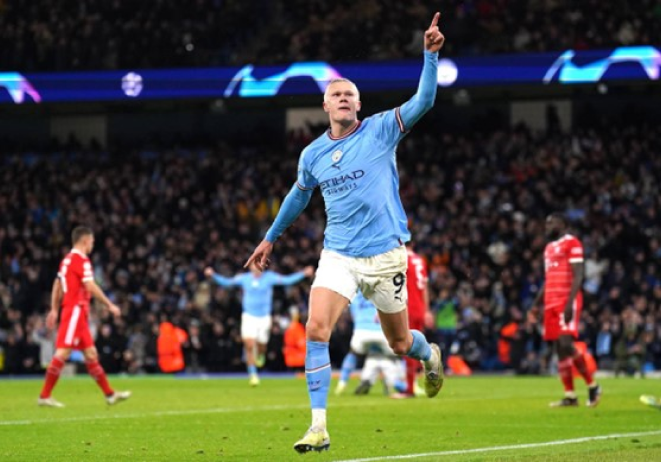 Haaland has been an instanst success at City after his €60m transfer
Manchester City has been owned by the Abu Dhabi United Group and now City Football Group since 2008. This year the club won the treble (Premier League, FA Cup, UEFA Champions League) having recruited the world's best coach (Pep Guardiola), signed an array of playing talent, built a new stadium, and revamped the club's training and youth development infrastructure over a 15-year period. Suggestions the club is effectively state-funded by Abu Dhabi continue to circulate, while they have been questioned and threatened with action by FFP on at least two occasions.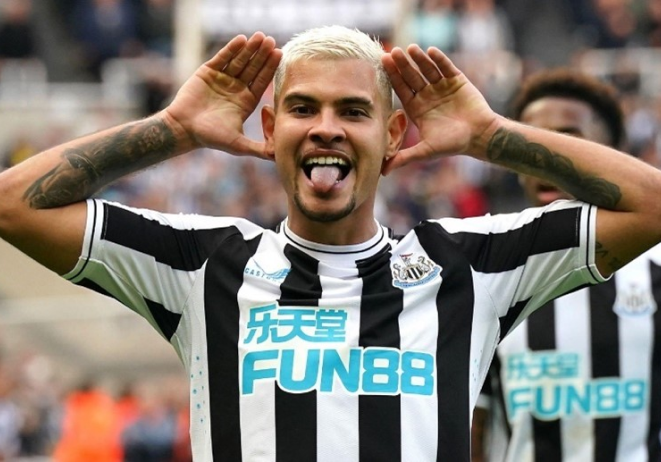 Bruno Guimares has led a rejuvenated Newcastle to a Champions League place this season
Newcastle United is the latest club to have been purchased by middle eastern investors, with the Saudi Arabian Public Investment Fund owning an 80% majority share. Similarly, questions about the fairness of a state-backed entity have come to the floor, as such a financial model creates a huge imbalance between their competitors who are no longer on an even financial playing field.
In reality, a state-owned football club is usually not officially owned by the state directly. They are instead owned by different kinds of funds and holding companies that certain states have majority shares in and fund. The exception is Paris Saint-Germain, which with open books is directly owned by the state of Qatar (Qatar Sports Investments is 100% state-owned). However, no matter what the ownership structure looks like, there is no question that these clubs have significant state financial backing.
There's nothing illegal about these ownership models, but the questions around their political and moral impact on the nature of sporting fair play are repeatedly being asked by fans around the world.
So, are football ownership models changing? At the very highest level in football, probably not, due to the finances involved. At the time of writing, Sir Jim Ratcliffe's INEOS group has confirmed they are bidding to buy Manchester United, while there is interest from the USA and the Middle East, including Qatar.
However, there are some extremely interesting case studies that represent how the status quo is slowly changing. In recent years, celebrity ownership of sports teams has attracted significant global interest, with famous individuals using their personal brands to acquire and promote teams in a new, unique, and refreshing way. High-profile owners are leveraging their status, influence, and connections to bring about positive change to the clubs they purchase and to popular culture as a whole.
Generating revenue is undoubtedly important, but perhaps we are seeing a new dawn for the motives behind club ownership as we witness the power of personal brands in making them a success.
Bend it like Beckham
Probably the highest-profile example of this model in action is David Beckham's Inter Miami CF, which has taken the football world by storm since its inception in 2018. The Major League Soccer (MLS) team, based in Miami, has captured the hearts and imaginations of fans worldwide since the concept was first revealed by Beckham himself.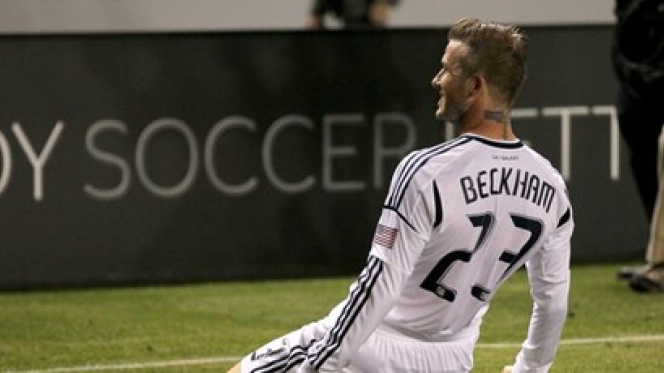 Beckham was a global icon during his playing days
The Beckham Brand
David Beckham's illustrious career as a professional footballer has given him iconic status in the sporting world and his charisma, style, and on-field successes have made him a global superstar, both in Europe and in the United States.
Beckham's personal brand, built over decades of dedication and achievement, has acted as a catalyst in attracting fans to Inter Miami. Supporters are drawn to the opportunity to witness firsthand the post-playing career of a footballing legend who represented Manchester United, Real Madrid, LA Galaxy, AC Milan, and Paris St Germain.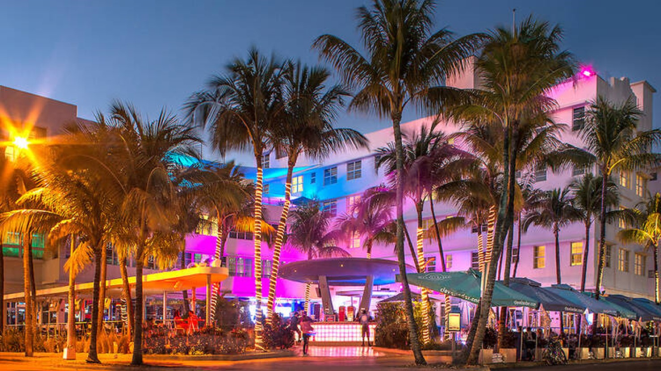 .
Miami's Cultural Melting Pot
Inter Miami's location in Miami, Florida, has also played a significant role in the club's popularity. Miami is a vibrant and culturally diverse city known for its thriving art scene, nightlife, and international appeal. The city's multiculturalism and cosmopolitan atmosphere provide a unique backdrop for the football club. Beckham's decision to establish the team in Miami tapped into the city's inherent energy, further fueling interest and engagement among local residents and global fans alike.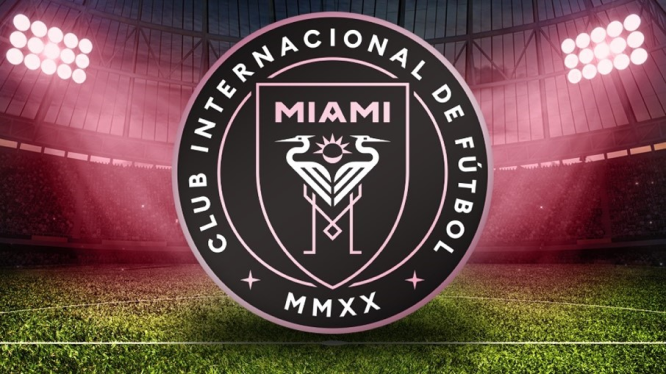 Inter Miami was born in 2018
Frontier A New Footballing
Inter Miami's entry into the MLS has brought professional football back to Miami after a long hiatus. This return sparked tremendous excitement among football enthusiasts in the region, eager to support a local team again. The absence of a top-tier professional football club in Miami for several years created a void that Inter Miami filled with its arrival. This sense of anticipation and the opportunity to be part of a new footballing chapter has generated significant enthusiasm and a loyal fan base for the team.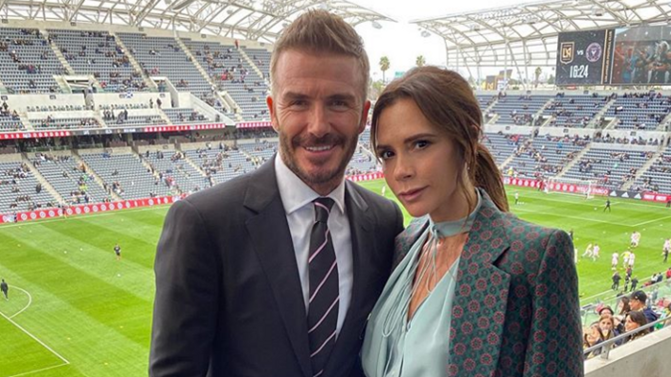 David & Victoria have generated global interest since their relationship began in the 1990s
International Star Power
Beckham's ownership of Inter Miami attracted attention not only from football fans but also from those interested in celebrity culture. The association with Beckham, a household name worldwide, brought a level of glamour and intrigue to the club. It has drawn in fans who may not have had a previous connection to football but are captivated by the allure of Beckham's involvement. This cross-pollination of fandom has expanded the reach and popularity of Inter Miami beyond traditional football circles. His string of global brand partnerships and his relationship with former Spice Girl, Victoria Beckham, make him even more accessible to those outside of the core sports audience.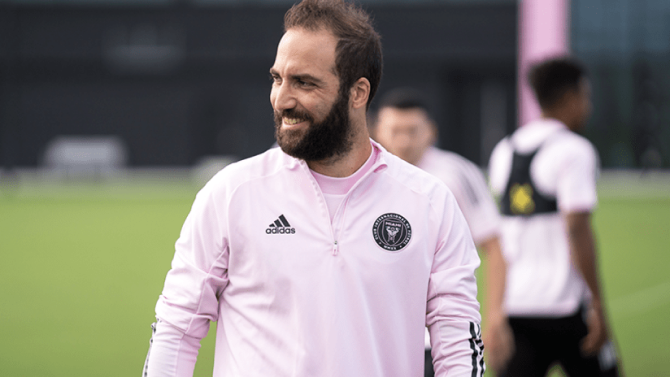 Inter Miami sign early coups for the club in Higuain & Matuidi
Strategic Player Signings & Global Appeal
Inter Miami's ability to attract high-profile players has significantly contributed to its popularity. Beckham's extensive network and personal reputation have helped the club secure big-name signings such as Gonzalo Higuaín and Blaise Matuidi, who bring exceptional skill and international recognition. These acquisitions not only elevate the on-field performance but also enhance the club's visibility and appeal on a global scale, attracting attention from fans of the players themselves and adding prestige to the Inter Miami project.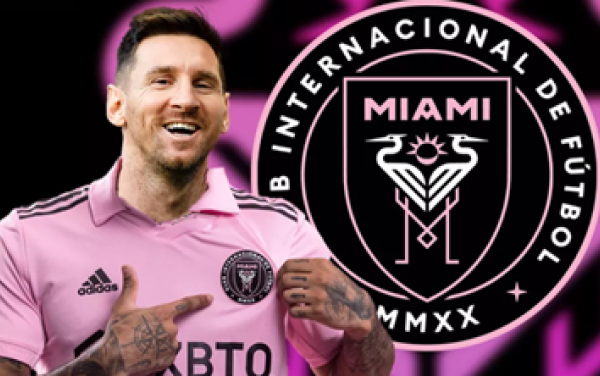 Messi agrees to join Inter Miami from 2023/2024 season
Attracting the biggest name in football
If you haven't been convinced up to this point, you have to ask yourself why Lionel Messi, perhaps the greatest footballer of all time, has signed up to play for Inter Miami when his contract expired at PSG. Money? Well, it was reported that Messi turned down over $1bn dollars over 4 years to join the Saudi Pro League. Alas, it was the global appeal of the Inter Miami project and the opportunity to team up with Beckham that proved irresistible. Becoming a legend in the United States will complete the Argentinian's global legacy as he becomes the new face of a sporting brand on a meteoric rise. And of course some extremely interesting contractual options…
Here's the deals Messi has agreed in his move to the MLS:
Adidas – A share of profits from all MLS merchandise sold
Apple TV – A revenue share from every new subscriber
Inter Miami – A % stake in the club
In 2007, David Beckham himself made a similar move where he accepted a low salary offer but took a cut of LA Galaxy's revenue and agreed on an option to purchase an MLS team for $23m. That revenue cut became $250m over 5 years and that purchase option became Inter Miami which is worth $600m now.
Messi, like Beckham, isn't just an athlete in this move, he's a brand that creates a huge impact for the league, its sponsors, and its clubs, and in exchange for that, he's taking equity in all of it.
The business of star athletes like Messi is a fascinating insight into how personal brand is leveraged to turn athletes into entrepreneurs who are taking equity plays as part of their career moves.
Personal brand is the leverage tool that is going to create an era of athlete entrepreneurs.
The big question is, as more players are building their own brands through moves such as negotiating their own deals and contracts, creating their own content, building huge social media audiences, and launching their own products instead of partnering with existing brands ― will this model filter its way past the Beckham's and Messi's of the world?
Ok, so now we've moving on to our second most prominent example…but how do you go from the glitz of Miami to North Wales?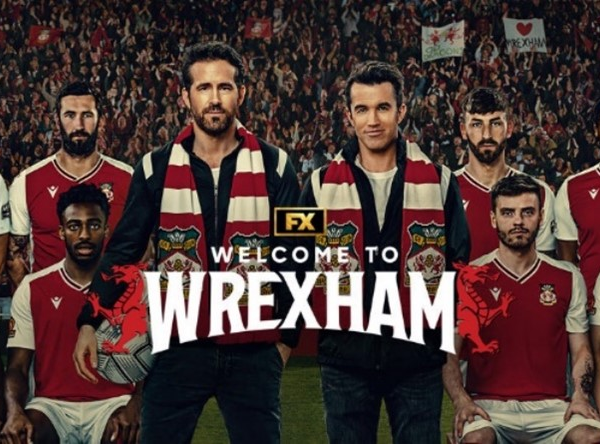 Hollywood tells a local tale to a global audience
Welcome to Wrexham
While famous personalities purchasing football clubs often involve renowned individuals with global recognition, there are instances where the allure of club ownership attracts unexpected stars. Wrexham Association Football Club (AFC) provides a remarkable example of how a lower-league club in Wales captured the attention of Hollywood actors Ryan Reynolds and Rob McElhenney.
Wrexham AFC boasts a rich footballing heritage, tracing its roots back to 1864, and is the oldest football club in the world. Situated in North Wales, the club has experienced the highs and lows of football, including memorable FA Cup runs and competitive spells in higher divisions. However, financial struggles and limited resources presented significant challenges in recent years, setting the stage for an unexpected transformation.
Enter Ryan Reynolds & Rob McElhenney.
In 2020, the world took notice as Hollywood actors Ryan Reynolds and Rob McElhenney acquired Wrexham AFC. The duo, known for their success on the big and small screens, brought a refreshing and unprecedented approach to club ownership. Their genuine enthusiasm for the sport, combined with their global fanbase, injected newfound energy and excitement into the club and the local community.
The Power of Celebrity Branding
Reynolds and McElhenney's celebrity status has proven to be a game-changer for Wrexham AFC. Their immense social media following, charisma, and storytelling abilities have amplified the club's exposure, drawing attention from fans, media outlets, and potential investors worldwide. Leveraging their personal brands, the duo has reinvigorated the club's image, transforming Wrexham AFC into a globally recognized name.
Ambitious Plans & Community Engagement
Beyond their star power, Reynolds and McElhenney have demonstrated a genuine commitment to the club's success and the local community. They have emphasized the importance of inclusive ownership, engaging fans in decision-making processes, and investing in infrastructure upgrades. The duo's ambitious plans include growing the club's revenue streams, enhancing the stadium facilities, and creating a platform to develop local talent, ensuring a sustainable future for Wrexham AFC.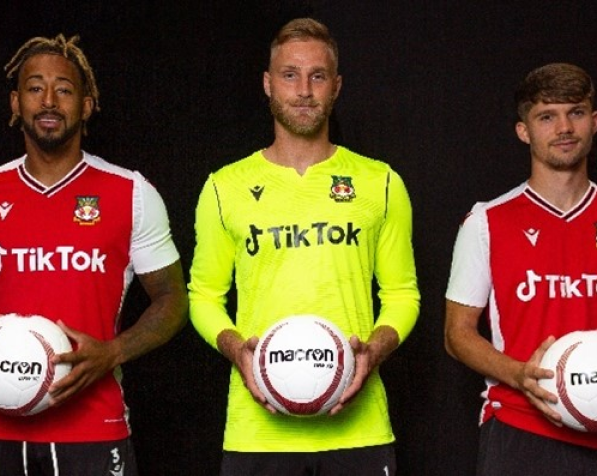 A partnership with Tik Tok proved a marketing masterstroke
Providing the local community and local sponsors with exposure through the "Welcome to Wrexham" documentary, which delicately captures every step of the journey, has made for an enthralling, emotional, and humorous adventure that's become a global sensation. The duos' connections have attracted partnerships with Tik Tok, United Airlines, Stok, and VistaPrint, while they have championed local partners Ifor Williams Trailers, as opposed to moving them along. Such moves have endeared millions of viewers of the documentary to the owners and delighted the local community simultaneously.
Bringing on board Betty Buzz, the brand created by Blake Lively (Reynold's wife and Hollywood actress), again opens the door for new audiences to be introduced to Wrexham and vice versa.
In short, Wrexham's marketing activity has offered a masterclass in strategic partnership marketing and leveraging talent, truly putting Wrexham on both the world map and the global stage.
A Journey Unfolding
The journey for Wrexham AFC under celebrity ownership is still in its early stages, but the impact has already been significant. The club's fan base has expanded globally, attracting attention from football enthusiasts who may not have previously been aware of the club at all. This increased exposure has seen the club merchandise completely sell out, while the team has been promoted back to the football league in the owner's second season in charge. Players such as Ollie Palmer, Ben Tozer, and 'Super' Paul Mullin have dropped divisions to play for the club, while ex-Manchester United and England Goalkeeper came out of retirement to help them achieve promotion this season.
You really couldn't write it.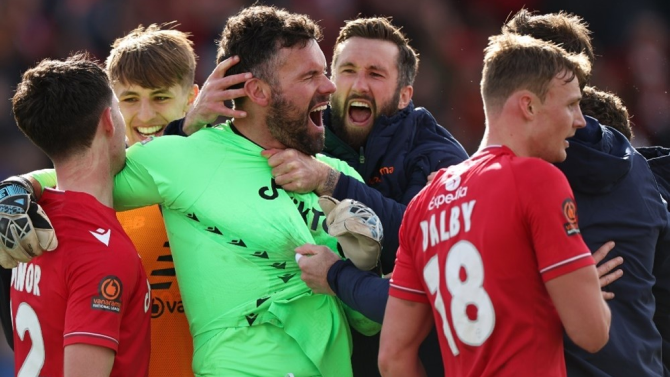 Former Man Utd goalkeeper came out of retirement to help Wrexham win promotion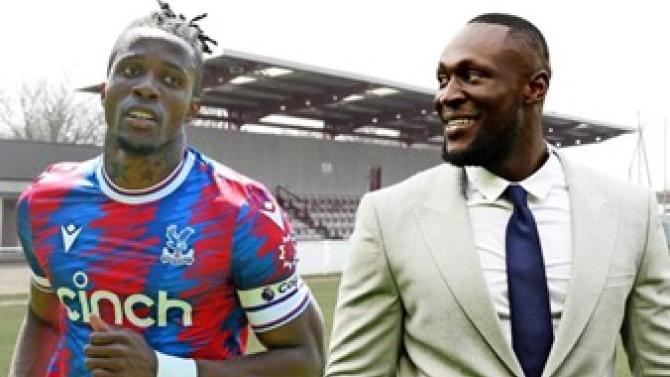 Stormzy & Wilfired Zaha have agreed to buy AFC Croydon together
The Power of Music
Pop and rock legends, Elton John and Robert Plant (of Led Zeppelin) have been heavily involved with Watford and Wolverhampton Wanderers over the course of the club's recent histories. But although they have provided significant investment to the clubs, the relationships have been fairly conservative.
Instead, it's UK grime artist Stormzy's partnership with Premier League Footballer, Wilfried Zaha, that is capturing imaginations as they have agreed to buy their hometown non-league club, AFC Croydon. With both new owners from the area originally, it's a project that will focus on youth development and giving back to the local community. The partnership between the iconic musician and premier league footballer is irresistible from a media and fan point of view and we'll be watching this space with intrigue. It's a truly exciting partnership filled with optimism and with scope to think outside the box.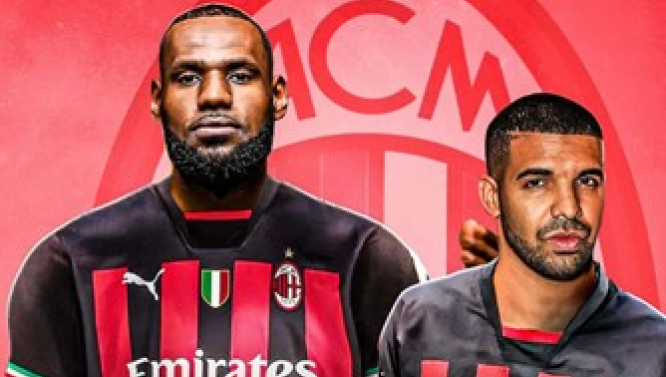 LeBron James & Drake have both invested in Italian club, AC Milan
A multitude of stars…
There's a growing list of famous owners that have relationships with football clubs.
LeBron James (Liverpool & AC Milan),
Will Ferrell (Los Angeles FC)
Matthew McConaughey (Austin FC)
Michael B. Jordan (AFC Bournemouth)
A famous name and a famous face, alongside a significant investment, can still go a long way. But as Inter Miami and Wrexham have demonstrated, sports fans and those interested in the cultural associations with sports teams are longing for more than that.
Owners who dedicate their time, resources, and energy to powerful storytelling, emotional connections, and local communities are a new breed. They have identified that their clubs are more than just commercial opportunities, and instead are platforms to do something truly remarkable.