PAN-PAN: Blog Post #6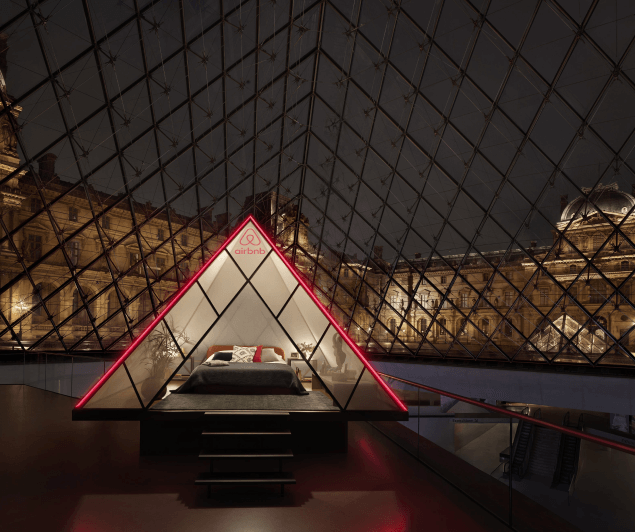 Where Art Meets Marketing: Discover 5 Best Museum Campaigns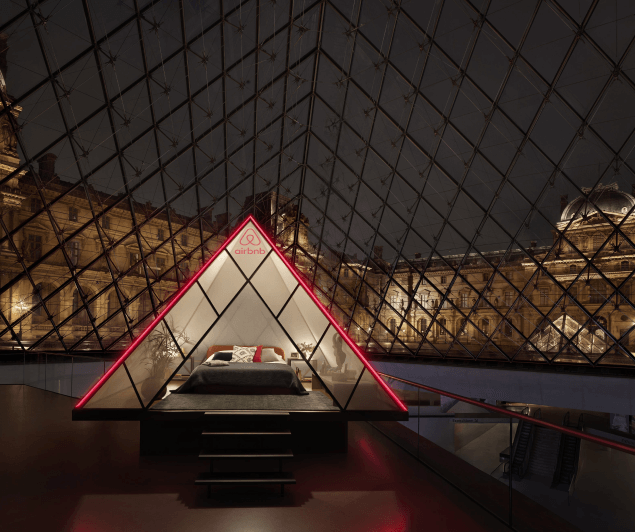 Art museums may look like one of the most non-commercial places in the world at first sight, but it couldn't be further from the truth. In 2022 alone, the Global Museum Market generated $7.48 billion and is expected to reach $17.23 billion by the end of 2029. Achieving that didn't simply involve displaying a few paintings or artifacts; marketing has played an integral role from the very beginning.
In recent years, museum advertising has seen some particularly exciting changes — museums have started using creative digital marketing and exploring new ideas in curation processes. To see the proof, check out these cool museum marketing campaigns from the past few years that we cherry-picked for you.
1. Dating Teddy, the Dinosaur, or Royal Ontario Museum x Tinder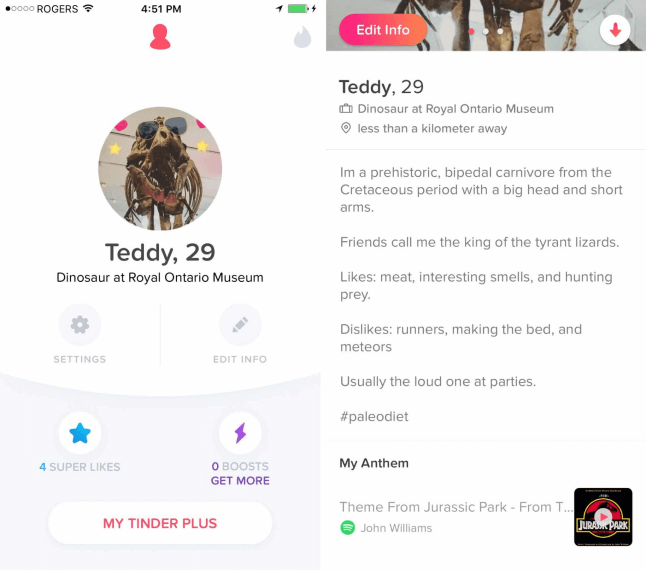 Who wouldn't like to date a dinosaur, right? That's exactly what the Royal Ontario Museum in Toronto thought, too. Aiming to attract more young people to their exhibitions and tell them about the museum's Friday Night Live event (#FNLROM), they created a Tinder profile for one of their exhibits, naming it Teddy the Dinosaur.
This creative campaign was a response to dwindling engagement on the museum's other social channels, particularly Twitter, where reactions to posts had declined, and user-generated content had become scarce. With 75 million total users and 56% of them (mostly Gen Z) actively participating on the platform daily, Tinder was an evident marketing channel choice for the campaign.
Teddy's profile showcased his charming and witty personality, expressing his fondness for 'meat, interesting smells, and hunting prey' while humorously disliking 'runners, making the bed, and meteors.' It turned out to be an excellent PR stunt for the Royal Ontario Museum — Teddy's presence on Tinder offered an entertaining way to reach out to a younger crowd, engage with them directly, and advertise the event.
2. Discovering art through online gaming — because why not?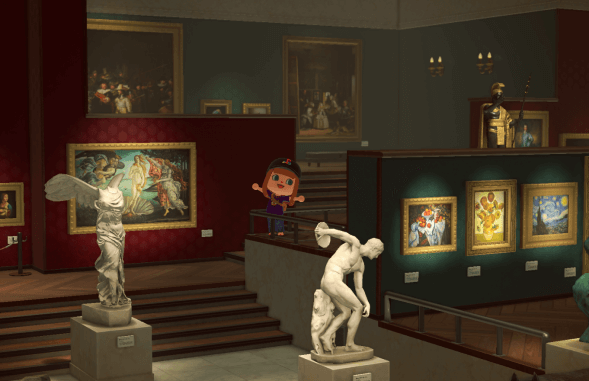 The COVID-19 pandemic and subsequent lockdowns prompted museums worldwide to rethink their marketing approaches, leading to some of the most unconventional campaigns ever witnessed.
While many museums shifted their collections online, The Met, the Getty Museum, and the Cincinnati Art Museum took an inventive leap by making their artworks accessible within the popular Nintendo game 'Animal Crossing.' Yes, you read it right: in 2020, players could add artworks from some of the world's most renowned art institutions' collections to their 'Animal Crossing: New Horizons' game.
The Louvre, arguably the most famous art museum on the planet, also embraced the gaming realm. In May 2022, they partnered with 'Time Princess: Story Traveller,' a 3D dress-up game, to bring their treasures to a virtual audience. This collaboration allowed players not only to journey through history but also to engage with historical women, try on various attire and jewelry pieces, and explore the Louvre's artworks.
Beyond being a headline-worthy marketing tactic, such initiatives are perfect for expanding art and museum engagement to a younger, screen-oriented audience — an essential pursuit for the industry in today's times.
3. Artworks coming to life, a.k.a. Tate Britain's 1840s GIF party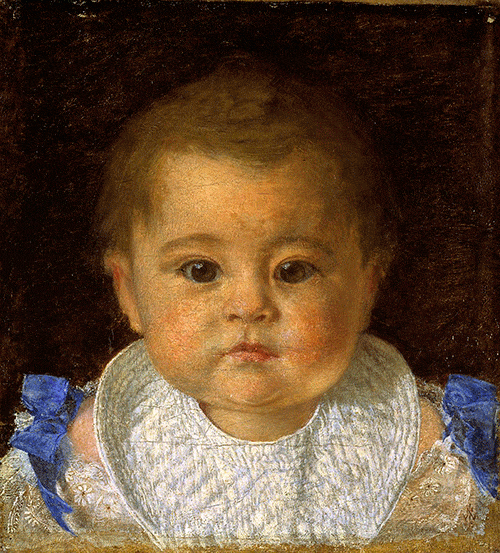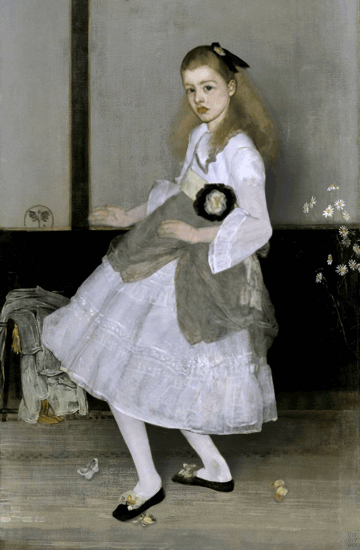 Everyone wants to amplify their presence on social media and engage a wider audience — and London's Tate Britain knew how to do it by coming up with a unique campaign that brought renowned artworks to life. The initiative, titled the '1840s GIF Party,' was crafted to promote Tate Britain's 1840s gallery while presenting a distinctive challenge to social media users: the task of converting 1840s masterpieces into animated GIFs.
This digital participation project received an overwhelming response, amassing over 500 submissions. Some of these entries achieved remarkable virality, being re-shared over 100,000 times on platforms like Tumblr. The campaign both captivated art enthusiasts and significantly increased the Tate Collective's Tumblr following with 25,000 new followers.
The '1840s GIF Party' campaign proved to be a successful venture by Tate Britain, effectively bridging the divide between classical art and contemporary digital culture while simultaneously expanding the museum's online presence and engagement with art lovers worldwide.
4. Art meets aviation meets Salvador Dalí: the case of Atlanta's High Museum of Art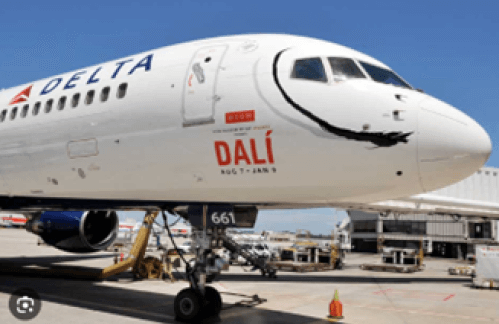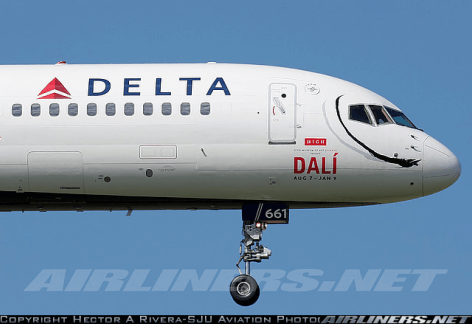 You probably know by now that we love aviation as much as we love art. That's why we just couldn't skip this one. In 2010, the High Museum of Art in Atlanta launched a marketing campaign for an exhibit called 'Dalí: The Late Work,' which, according to the museum, was the first major exhibition to reevaluate the last half of Salvador Dalí's career.
The most exciting part of the campaign, though, was Spanish surrealist Salvador Dalí's signature mustache painted on a domestic Delta 757. It most definitely fulfilled its purpose by catching travelers' attention at the airports and attracting more people to the exhibition itself.
Because, hey, who doesn't love seeing the good old stache of one of the world's most brilliant artists through their airplane window? Not us!
5. Winning a night with Mona Lisa? How Louvre & Airbnb went wild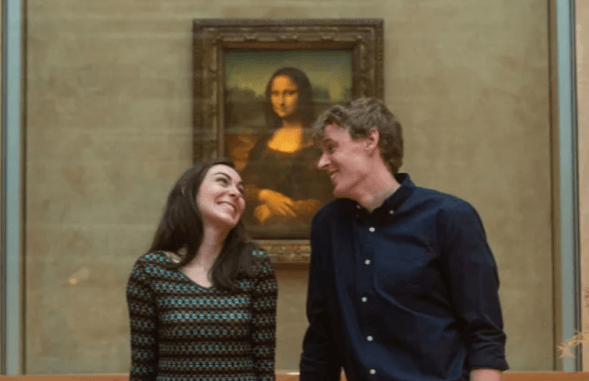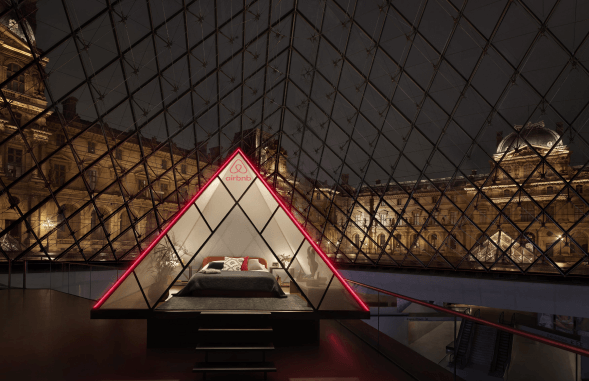 We saved the best for last — and that's the famous Louvre and Airbnb's collaboration in 2019. Airbnb and the Louvre have teamed up to throw a contest and offer an extraordinary opportunity for one night. Listen to this: the winner, along with their guest, had the chance of a lifetime to explore the museum after hours on a bespoke tour with an art historian and sleep under the iconic glass Pyramid of the Louvre in a "mini-pyramid" designed to celebrate the building's 30th anniversary.
Over 182,000 contestants had to answer the question, "Why would you be the Mona Lisa's perfect guest?" — eventually, a young fine arts student, Daniela, from Newcastle, UK, was chosen as a winner. Here's what she had to say afterward, "It was an unexpected and unbelievable experience. I respect art because of what I study, but being able to experience it in such a way granted me the space to appreciate everything individually, which actually makes a huge difference."
We won't deny we're a bit jealous — do you feel the same?
Museums + marketing = a match made in heaven?
Our goal with this article was to demonstrate that museums are NOT or DON'T have to be boring. They're magical and sacred places, sure, but the art sanctuaries don't have to be dull or lifeless — and, with good marketing, they never are.
As seen in the examples above, smart usage of social media, technologies, and partnering up with different industries can all be excellent ways to attract more visitors, engage them in the museum's activities, or simply help them produce more vitamin C, a.k.a. at least have a good laugh.